Dr. Natashia Bose-Roberts
Dr. Bose is excited to be part of the team at Okanagan Dentistry and to be settled back in her hometown, Kelowna. Natashia is excited about building relationships with her patients and improving their lives by providing excellent dental care.
Having grown up in both Kelowna, B.C. and Montreal, Quebec she is fluent in both English and French. Dr. Bose completed an Honours Degree in Microbiology at the University of British Columbia Okanagan and later went on to McGill University to earn her degree in Dentistry. She became interested in a career in the health care field while on a mission trip to Mbale, Uganda where she volunteered as an assistant in providing free medical care at a local clinic.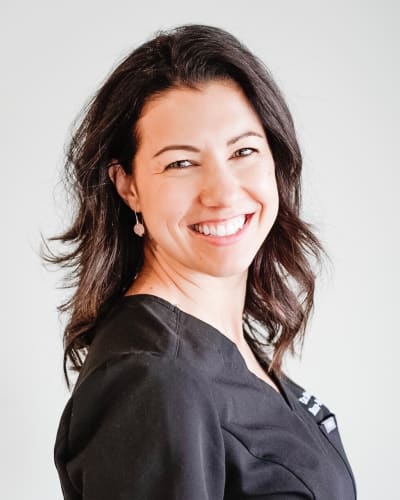 Natashia's enthusiasm for a career that allows her to help others in a hands-on way is fulfilled through dentistry. She also has a strong sense of wanting to give back to her community which was demonstrated in her volunteerism throughout her education. While at McGill, Natashia was actively involved in McGill Dentistry Outreach programs. She participated in a Kindness in Action mission trip providing free dental care to underserved communities in the Yucatan Peninsula of Mexico and coordinated the McGill Inter-professional Global Health Course. Upon graduation, Natashia was awarded the Dr. James McCutcheon Medal for her outstanding qualities of leadership, scholarship and professional achievement throughout the four years of the McGill Dentistry program as well as the Quebec Dental Academy's Prize for professionalism.
After graduating from McGill Dentistry, Dr. Bose completed a general practice residency program at McGill's prestigious Jewish General Hospital. While there, she furthered her skills in prosthodontics, oral surgery, periodontology, endodontics, general and cosmetic dentistry.
Outside of Dentistry, Natashia enjoys an active lifestyle with her husband, Tyler. From mountain biking, boating, and hiking in the summer to snowboarding and cross-country skiing in the winter – they are always on the go and looking for their next adventure!