Community Involvement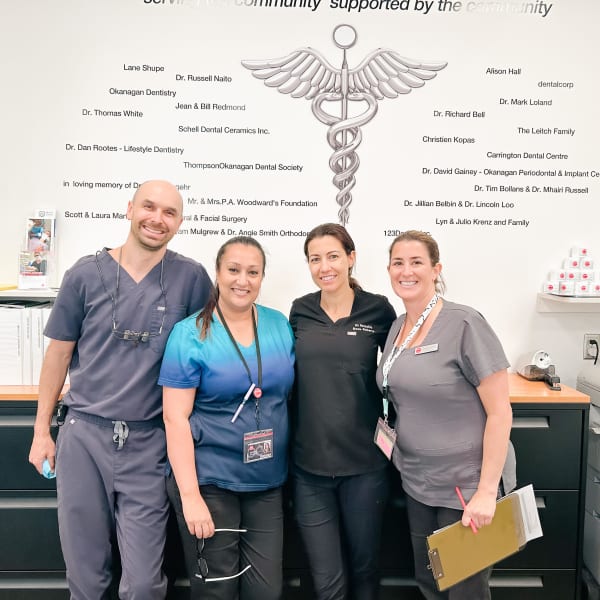 Dr. Bose Roberts is passionate about making a positive impact in the community and recognizes the importance of nurturing the next generation of dental professionals. By volunteering at the Okanagan College's Certified Dental Assistant Program, she has the privilege of sharing her expertise and knowledge with aspiring dental assistants.
During her time at Okanagan College, Dr. Bose Roberts works closely with dental assistant students, guiding them through their studies and providing valuable insights into the dental field. Her commitment to education and mentorship is aimed at ensuring a brighter future for aspiring dental professionals.
We extend our gratitude to Okanagan College for providing this platform for collaboration and learning. The partnership between Okanagan College and Okanagan College is instrumental in shaping the future of oral healthcare in our community. Together, we are creating opportunities for aspiring dental assistants to thrive and contribute to the overall well-being of our community.
Kelowna Gospel Mission Golf Classic
This year we were honored to sponsor the Kelowna Gospel Mission Golf Classic tournament! Giving back our community is so rewarding and what better cause to support than Kelowna Gospel Mission's efforts to help the homeless in our community. We had a great time supporting a great cause!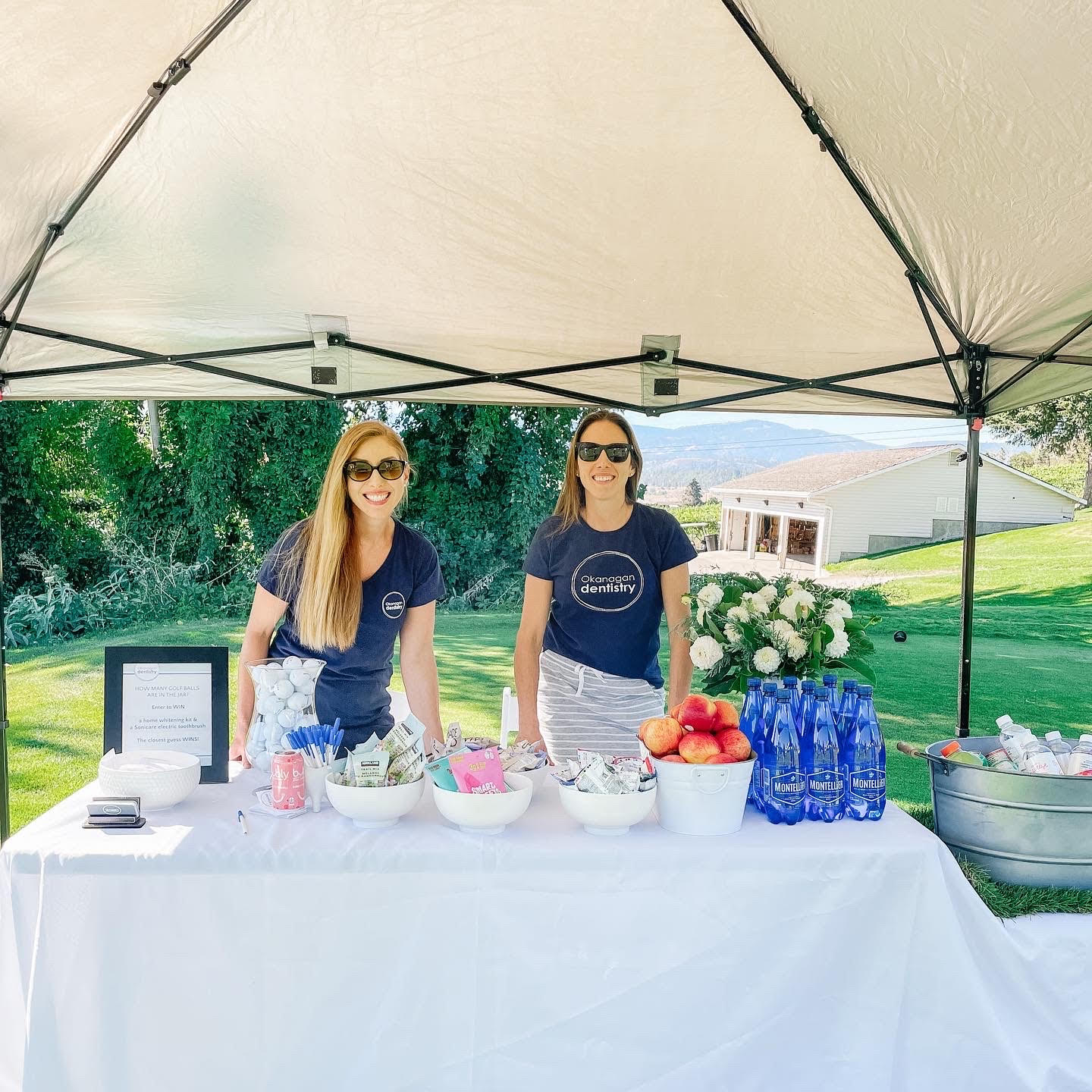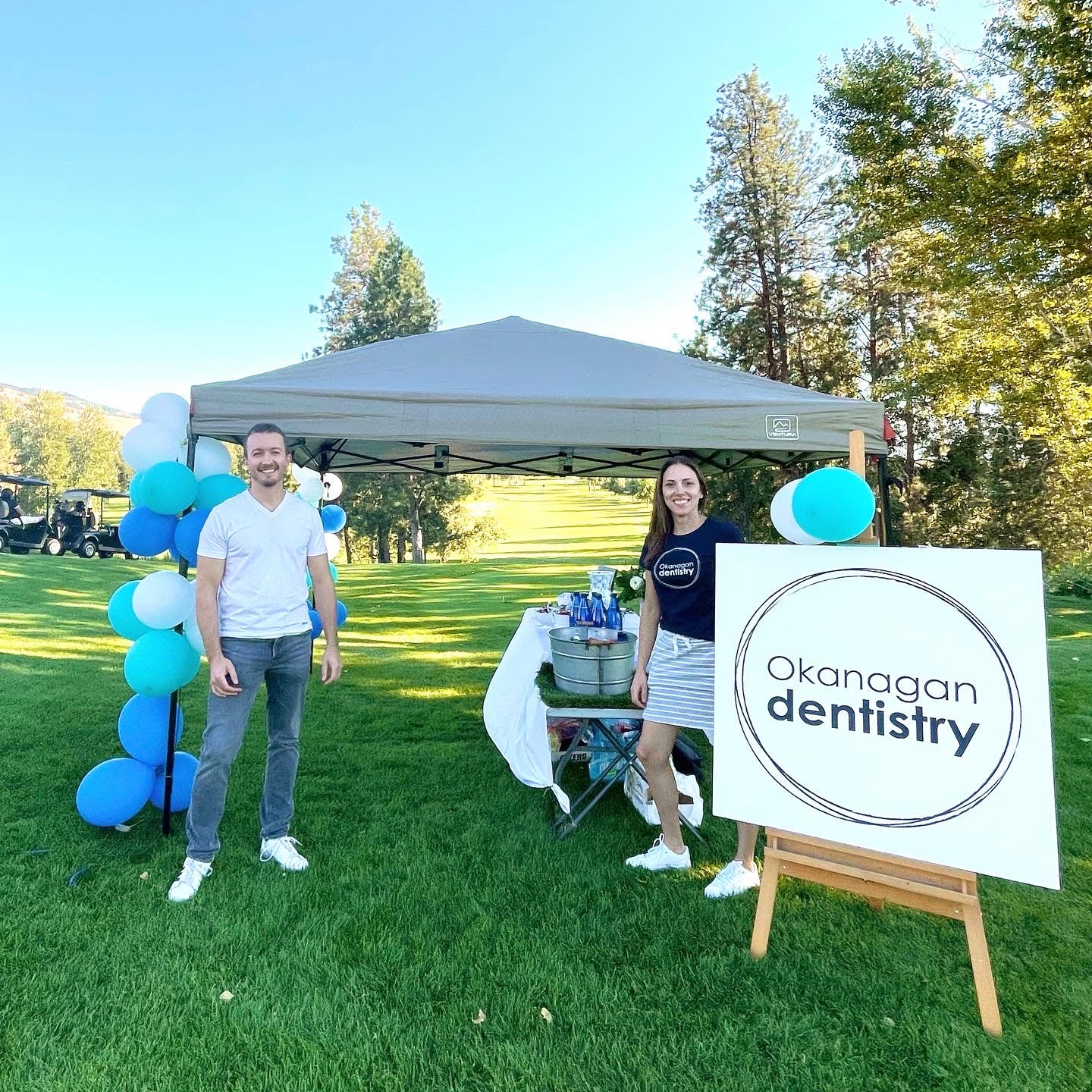 Gold Recycling for Charity
Okanagan Dentistry is proud to have a recycling program for old crowns. Most of our awesome patients are willing to donate their old crowns so that the gold can be melted down and sold to a dental recycler. Over a period of time, we have enough to donate to health related charities locally, in Canada and abroad. Last year we raised $5000! These are some of the charities to which we have recently contributed:
Okanagan Dream Rally for Kelowna Hospice
Kelowna chapter of the Canadian Mental Health Association
Red Cross for Fort MacMurray
Kidney Foundation
Central Okanagan Hospice Association Butterfly Effect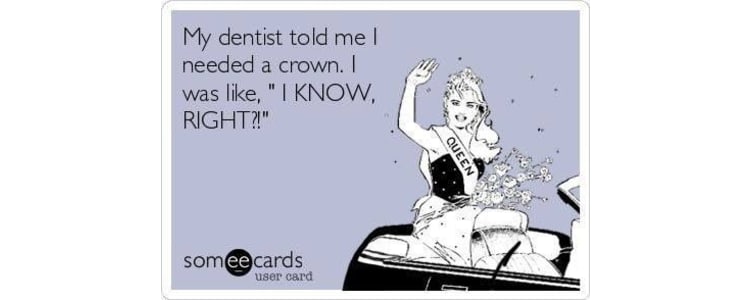 BC Children's Hospital Day
We are proud to be supporting BC Children's Hospital Jeans Day today! Our whole team is so thankful for the amazing care they provide sick little ones like Dr. Wiens son when he was born!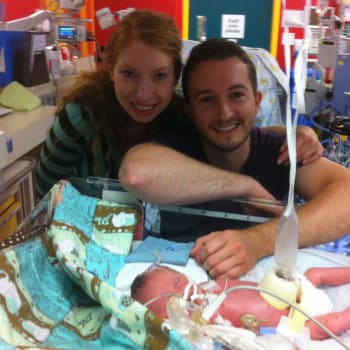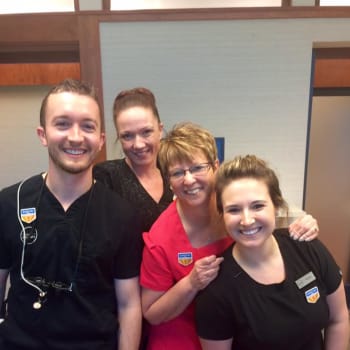 Gospel Mission Dental Clinic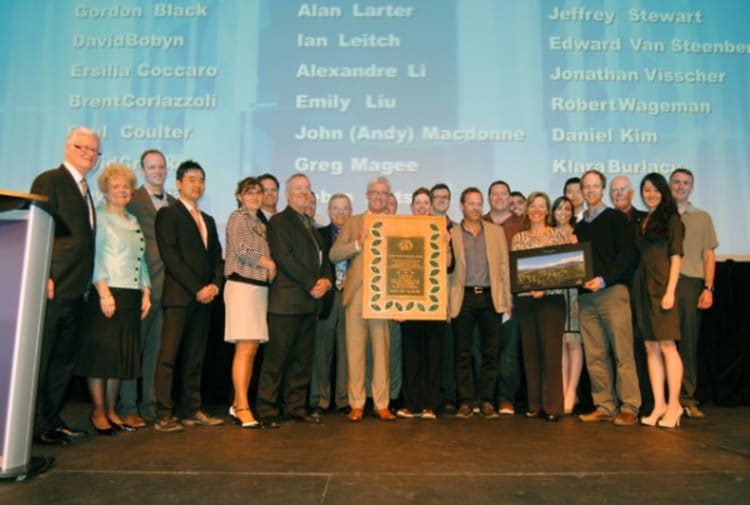 The Kelowna Gospel Mission Dental Clinic provides dental care to low income families, seniors, those on assistance, and the homeless in Kelowna. Dr. Ian Leitch has been involved in the clinic from the beginning as one of the founding members. Both Dr. Leitch and Dr. Wiens volunteer at the clinic on a regular basis along with many other dental professionals in the community. The clinic began 10 years ago and has treated more than 2100 patients!
"Since we first started the Gospel Mission Charity Dental Clinic in 2004 it has been a great success story. From our beginnings as a two night a month emergency clinic to now being open full time and developing a strong relationship with the UBC Faculty of Dentistry in Vancouver the growth of the clinic has been amazing. The opportunity to help the less fortunate in our community access dental care has been a very rewarding and fulfilling experience for myself, Dr Wiens, and the rest of our clinical staff who have volunteered their time at the clinic." Ian Leitch
In May 2014, the Gospel Mission Dental Clinic was awarded the "Anita Tozer Memorial Award" at Kelowna's Civic Awards night. Dr. Ian Leitch was honoured to have been presented the award on behalf of 70 dentists in Kelowna that have volunteered their time. Please check out the newspaper article and recording of Dr. Ian Leitch's speech during the awards presentation!
UBC Volunteer Clinics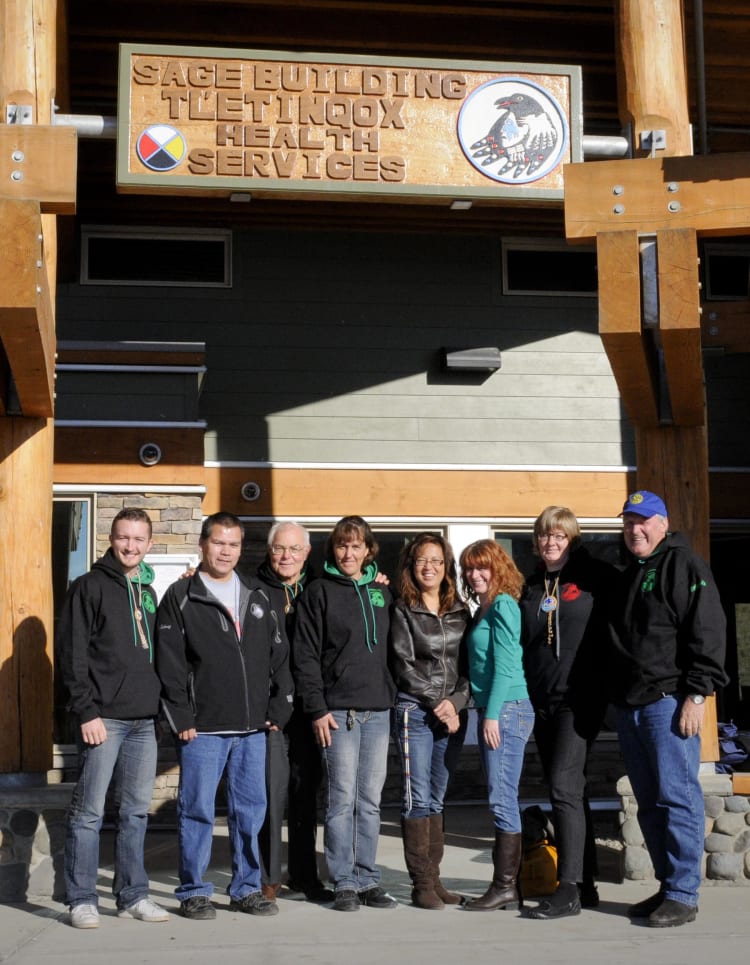 Dr. Evan Wiens was proud to have helped organize and lead a team of UBC students on a trip to provide dental services to the small First Nations reserve community of Anaham, BC in July 2013. The UBC school of dentistry offered a dental mission in co-operation with the Tl'et'inqox-t'in (Anaham) government office, which will hopefully become an annual trip. A team of eight dentists (including Dr. Wiens), a dental hygienist, a dental assistant, two instructors, 15 students and two Rotarians travelled to Anaham, and with the help of health centre staff delivered over $18,000 in dental care. The Anaham community was very welcoming and provided the team with a great cultural experience. The dental clinic was a huge success!
Check out the newspaper article for more information about the clinic!
Paws it Forward
We had a blast this past weekend supporting Paws it Forward in the first annual Diry Mutter in Kelowna! Our pups and team members got very dirty in the canine adventure course, but everyone came out very satisfied. Not only did we get a workout in and have tons of fun, we loved knowing it was in support of our canine friends.
Paws it Forward is a local Kelowna charity that rescues and rehabilitates dogs that have been surrendered, abused, neglected or abandoned. Our pups mean a lot to us and so do the ones that needs extra care and attention in our community.
Until next year...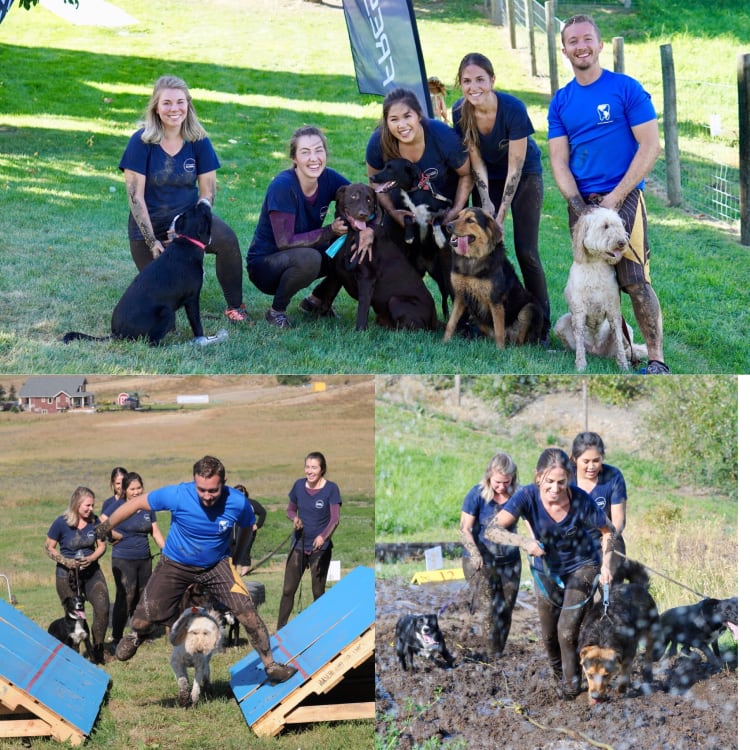 Leitch Family Donation to Okanagan College Dental Clinic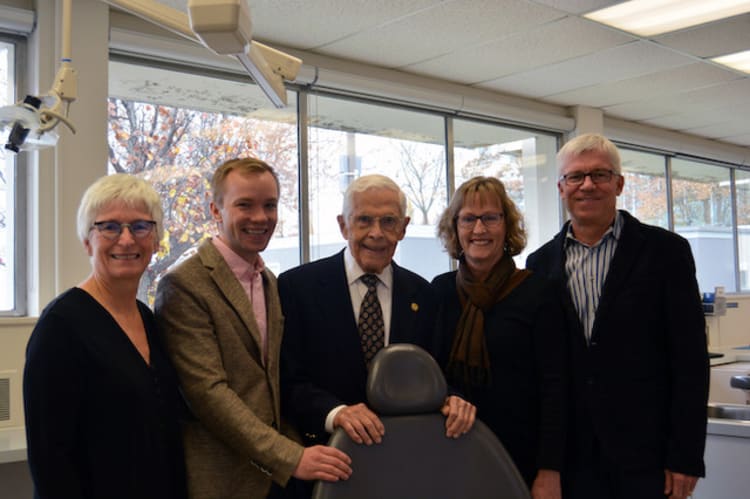 The Leitch family have pledged $65,000 to support the new dental clinic that will train Certified Dental Assistants (CDAs) at the College's Kelowna campus.

There is a long tradition of dentists in the Leitch family. Mac Leitch practised dentistry in Kelowna from 1955 to 1992 and was followed by his son, Ian, who started in 1983. Ian's son-in-law, Scott Martyna, is now an oral and maxillofacial surgeon in Kelowna. Ian's wife Theresa and sister Melanie Grant are both dental hygienists.
Thanks to their gift, students will be learning in a leading-edge facility that reflects the rapid advances in dentistry and health care so they're well prepared to enter today's modern dental clinics.
Read more about their donation to the Okanagan College Foundation in articles by Castanet and the Okanagan College News.