The Canada Dental Benefit: Your Path to Improved Oral Health
September 19, 2023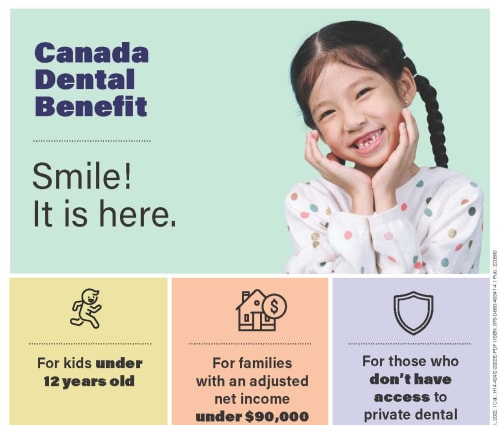 Canada has always been a country committed to the well-being of its citizens, and that commitment extends to oral health. In 2022, the Canadian government introduced the Canada Dental Benefit, a groundbreaking program designed to make dental care more accessible and affordable for Canadians, including residents of Kelowna.
The Canada Dental Benefit provides coverage for a wide range of dental services, including preventive care, basic procedures, and major treatments. This program aims to address the long-standing issue of dental care being financially out of reach for many Canadians, ultimately leading to neglect of oral health. By making dental care more affordable and accessible, the government aims to improve the overall health and well-being of its citizens.
Okanagan Dentistry: Your Premier Kelowna Dental Clinic Accepting New Patients
Okanagan Dentistry recognizes the importance of the Canada Dental Benefit in ensuring all Canadians have access to quality dental care! Our dental clinic in Kelowna is fully on board with the Canada Dental Benefit and is currently accepting new patients.
Come Check Out The Difference at Our Kelowna Dental Office
Okanagan Dentistry is known for its commitment to providing top-notch dental care to residents of Kelowna and the Okanagan area. Whether you're due for a routine check-up and cleaning or require advanced treatments, our team of dentists and hygienists are dedicated to making sure you receive the highest quality care.
We understand that visiting the dentist can be an anxious experience for some, so we prioritize making you feel comfortable and informed throughout your visit. Our team takes the time to listen to your concerns and answer any questions you may have, ensuring you have a positive and stress-free experience.
Book Your Appointment Today at Our Kelowna Dental Office Accepting New Patients
Your oral health is an essential part of your overall well-being, and thanks to the Canada Dental Benefit and clinics like Okanagan Dentistry, it's becoming more accessible than ever. Don't wait until dental issues become painful or severe – take advantage of the benefits offered by the Canada Dental Benefit and schedule an appointment with our team today.
We are looking forward to meeting you and improving your life through dentistry!