Introducing Dr. Klara Burlacu: A Welcome Addition to Our Team
October 16, 2023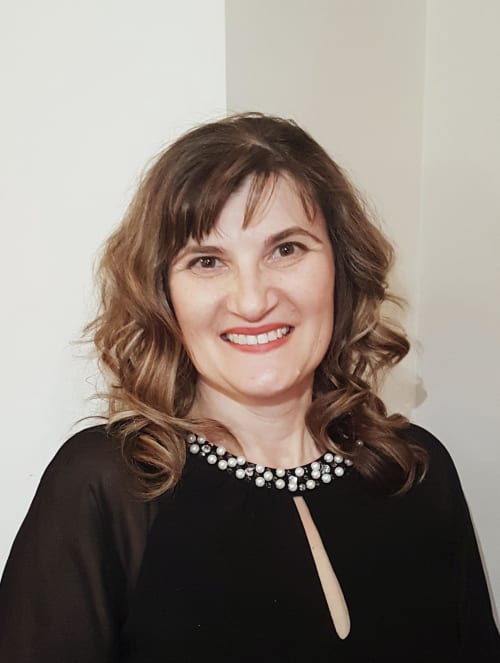 We have some fantastic news to share from our Okanagan Dentistry team! As many of you already know, Dr. Bose-Roberts is stepping away until March 2024 for her well-deserved maternity leave as she is expecting her 3rd baby any day now. While we'll miss her, we're thrilled to announce that Dr. Klara Burlacu will be joining our team to ensure that your dental care continues seamlessly during this time.
Meet Dr. Klara Burlacu: An Okanagan local with 28 Years of Expertise
Dr. Klara Burlacu brings a wealth of experience and a passion for dentistry to our clinic. With 28 remarkable years in the field, her journey as a dentist began in 1994 when she first earned her dental degree in her native Romania. Driven by an unwavering commitment to excellence, she pursued further academic achievements. Following five years of intensive residency, she earned a Master's Degree in Oral Surgery.
Her dedication to her craft didn't stop there. In 2000, she ventured to Canada, where she attended the University of Toronto and successfully completed her Canadian Doctor of Dental Surgery. Dr. Klara's journey is a testament to her unrelenting pursuit of knowledge and expertise in dentistry.
Dr. Klara Burlacu has made it her mission to blend new dental techniques with innovative technology, ensuring that she delivers comprehensive dental care at the highest standards, all while keeping patient comfort at the forefront. Her dedication to excellence and patient well-being has earned her a well-deserved reputation for her steady hands, exceptional skills, generosity, and a warm heart.
Outside of her professional life, Dr. Klara is known for her giving spirit and a diverse array of interests. She has generously volunteered her time and expertise for various organizations, including the Kelowna Gospel Mission, the Rotary Club, and Okanagan College. Her commitment to giving back to the community mirrors our values here at Okanagan Dentistry.
Dr. Klara also enjoys a rich personal life, indulging in creative pursuits like painting, satisfying her wanderlust through travel, and cherishing quality time with her family.
Join Us in Welcoming Dr. Klara Burlacu to Our Team
We are incredibly fortunate to have Dr. Klara Burlacu on board as she helps maintain our commitment to exceptional dental care during Dr. Bose-Roberts' maternity leave. Her expertise and warm heart will undoubtedly make her fit right in with our Okanagan Dentistry team.
Please join us in extending a warm welcome to Dr. Klara Burlacu. We're looking forward to this exciting new chapter at Okanagan Dentistry, and we can't wait for you to experience her excellent care firsthand.
Stay tuned for more updates and insights from our team as we continue to provide you with top-notch dental care and an unwavering commitment to your dental health and well-being.