2023 Thompson Okanagan Dental Society Annual Meeting
October 23, 2023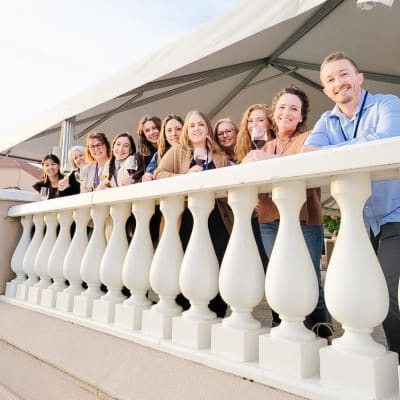 At Okanagan Dentistry, we take great pride in offering premium dental care to our patients. We firmly believe that staying at the forefront of dental advancements is paramount to providing the best services possible. That's why we place such a strong emphasis on continuing education. One of the ways we achieve this is by attending events like the Thompson Okanagan Dental Society (TODS) Annual Meeting held right here in Kelowna!
TODS Annual Meeting: Where Knowledge and Innovation Converge
The Thompson Okanagan Dental Society Annual Meeting is a continuing education event for the Okanagan dental community. It's an opportunity for dental professionals from all over to come together, learn, share experiences, and stay updated on the latest developments in the field from guest speakers.
Why Continuing Education Matters to Okanagan Dentistry
The pursuit of knowledge and continuous improvement are integral to the Okanagan Dentistry core values. Here's why continuing education is so important to us:
1. Stay Current with Advances in Dentistry
The field of dentistry is constantly evolving. New techniques, technologies, and treatment options emerge regularly. By attending events like the TODS Annual Meeting, we stay on top of these changes, ensuring that our patients receive the most advanced, effective, and comfortable dental care available.
2. Enhance Patient Care
Our patients' well-being is our top priority. Attending events like the TODS Annual Meeting empowers our team to expand their skill sets and knowledge, enabling us to provide better care, offer innovative treatments, and enhance the overall patient experience.
3. Foster a Culture of Excellence
By encouraging our team to actively engage in continuing education, we foster a culture of excellence within our practice. This dedication to learning and improvement benefits not only our patients but also the entire community.
Our Commitment to Your Smile
At Okanagan Dentistry, our commitment to excellence extends to every aspect of our practice. From the moment you walk through our doors, you can be assured that you're in the hands of a dedicated team that is passionate about your oral health. Our participation in events like the TODS Annual Meeting reaffirms our dedication to providing you with the best care possible.
We're excited about the knowledge we've gained and the innovative treatments we'll be able to offer. As we continue to grow and improve, our primary focus remains on ensuring your smile is healthy, beautiful, and long-lasting.
We are looking forward to improving your life through dentistry!